INTEGRATE final session at the HepHIV2021
INTEGRATE final session at the HepHIV2021
INTEGRATE video - lessons learned from the INTEGRATE Joint Action
A video presenting the evolution and outcomes of the INTEGRATE Joint Action and some of the key lessons that have emerged. The Joint Action has strengthened integration between diseases, partners, services, guidance, tools and data, supported piloting and implementation of integrated approaches in a range of countries, and promoted collaboration and sharing of experience across Europe. 
Click here to view the video.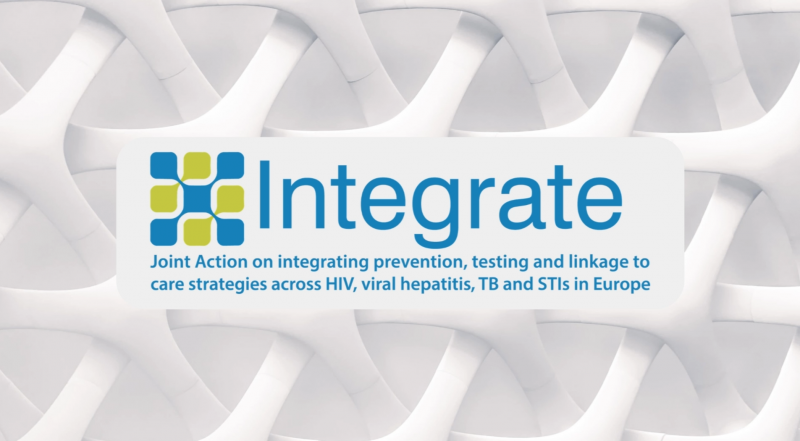 INTEGRATE Panel discussion
The panel discussion considered the added value of Joint Actions and how these initiatives can influence policy. Ana Burgos (European Commission) reported that in future Joint Actions will be funded by the EU Health Programme, which will have a significant focus on disease prevention and health promotion. From her perspective, Joint Actions have as a funding instrument a number of advantages – they are flexible, enhance collaboration and capacity building in Member States, and provide an important platform for knowledge sharing and dissemination. Teymur Noori  (ECDC) concurred, noting that Joint Actions are more flexible and more responsive to country needs than other financing instruments, and can bring together diverse stakeholders at country level, pool resources and promote cross-border collaboration.
Lella Cosmaro (Lila Milano, Italy) said that involvement of national health ministries, for example, in nominating partners for Joint Actions, can provide an opportunity to influence policy. However, Nadia Gasbarrini (Villa Maraini, Italy) noted that in future it should be mandatory for participating countries to include community organisations in Joint Actions.
Ann Sullivan (Chelsea and Westminster Hospital) highlighted the opportunity to build on alternative approaches developed in response to COVID-19, such as home testing and use of lay vaccinators, to influence national policies for other infectious diseases. Thomas Seyler (EMCDDA) noted that COVID-19 has shown the need to advocate for harm reduction services to be recognised as essential services and the potential to achieve cost savings, for example through joint procurement of tests and treatments.
With respect to integration of services for HIV, hepatitis, STIs and TB, Jordí Casabona (CEEISCAT, Spain)  said that integration should not be difficult as we are essentially addressing the same populations and the same modes of transmission – with the exception of TB. He and other panellists, including Thomas Seyler and Valerie Delpech (PHE, UK), called for more implementation and cost-effectiveness research to provide evidence to support integrated approaches. Jack Lambert (University of Dublin, Ireland) commented that an integrated approach that addresses the different needs of the client will also require a shift away from delivery of health care by separate specialists. Valerie Delpech, Jeff Lazarus (IS Global, Spain) and Walter Cullen (University of Dublin, Ireland) all emphasised the critical importance of integration between health services and communities and of effective and meaningful engagement with key populations and communities who are most vulnerable to infectious diseases.